We opened an art gallery called gallery kissa on June 9, 2012 in Asakusabashi / Kuramae, and today we are celebrating our 10th anniversary. The gallery is located on the 4th floor of a building with only stairs. I managed to continue because I was able to meet various talented artists.
The above foliage plants, which are still growing vigorously in the gallery, were given on the day of the gallery opening. Usually, I am good at killing plants, but even after 10 years, I am still taking root and enjoying the leaves. It hasn't grown much over the years, but ironically, it looks like the current gallery (now grown so much) with enjoyable new leaves all year round. The cute wooden sculpture was sculpted by sculptor Mio Hashimoto, the three cats are Nico, Tara, and Ikura (from the right) they are my family member at that time.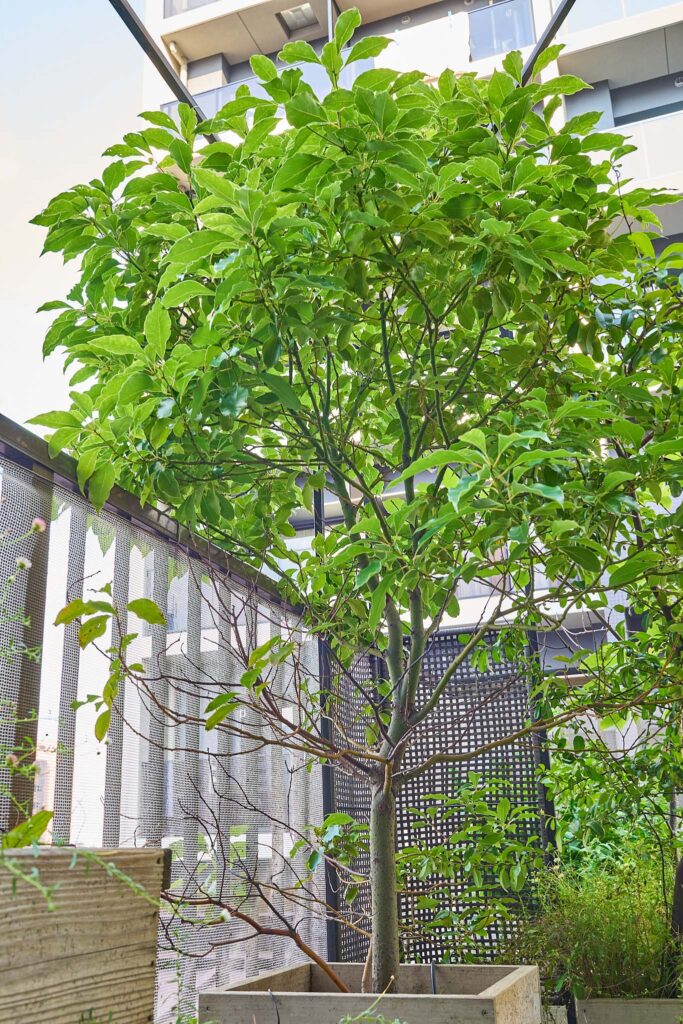 In 2015, I helped to published a book written by the sculptor Mio Hashimoto called "The First Wood Carving Animal Handbook" (Raichosha), and in commemoration of the publication, a small(~20cm) camphor tree seedling on the rooftop space of the gallery. Today, it is growing steadily and is already close to 2m. Mio Hashimoto was prominent artist at the time of opening my gallery, but her art quickly widespread and grown much more than the camphor tree on the rooftop.
About three years ago, we started a creative picture book workshop at gallery kissa taught by Nana Inoue. In October last year, Nana Inoue published a book about the process of making a picture book called "HOSHI-NI EHON-WO TSUNAGU — Hitch our Picture Books to a Star" (Raichosha). Throughout helping to make the book, I was not only interested in making picture books, but also interested in publishing books. That is why I started my own publisher, and the name of publisher is "KISSA BOOKS."
Just yesterday, I received the KISSA BOOKS's logo designed by Nana Inoue.
The black cat is the gallery cat Coni, and the boy is myself at the young age.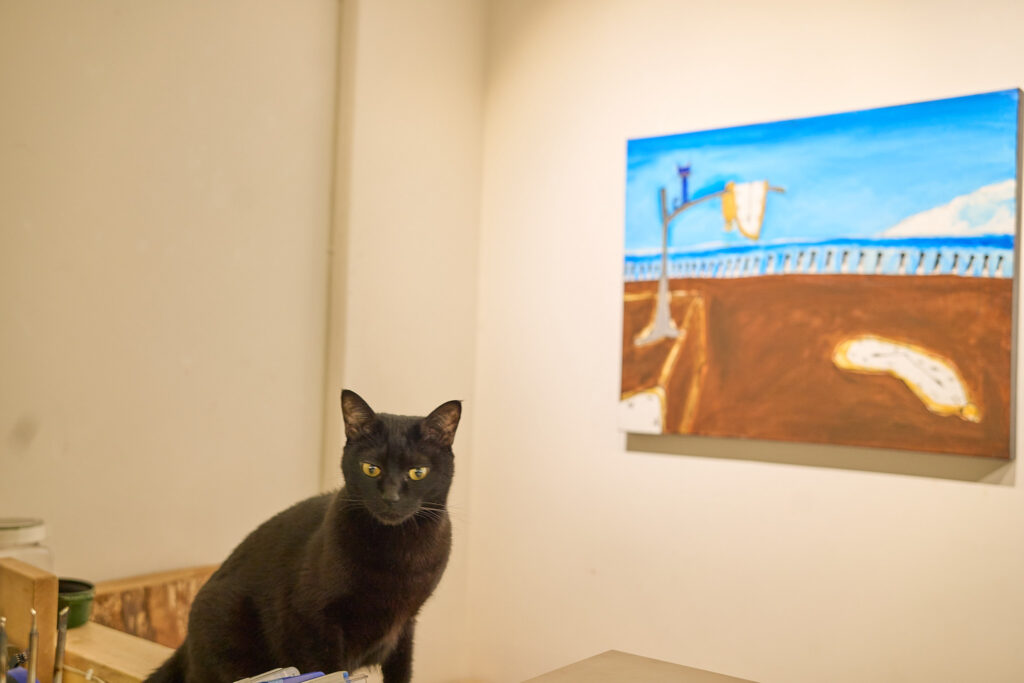 The first publication of KISSA BOOKS will be the reissue (complete renewal) of the sculptor Mio Hashimoto's picture book. We are aiming to release it around October. I think I can let you know the details soon. Next, we are planning a new book that was born at the Creative Picture Book Workshop. We are aiming to expand the possibilities of picture books and eventually create books that can be sent out to the world, so please look forward to it.
June 9th, 2022
KISSA BOOKS
Yoshinari Takimoto